The 10 Best Free Things to Do in Santa Barbara
Santa Barbara, CA is the ultimate combination of a thriving big city and small beach town. This city is the ideal vacation destination for everyone of all ages. We know that when planning a vacation, it's all too easy to break the bank. Don't worry! There's plenty to see and do in the American Riviera that doesn't require spending money. We've outlined a list of the best free things to do in Santa Barbara.
1. Gaze at the Santa Barbara County Courthouse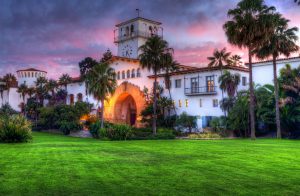 Only a 3-minute drive from Cheshire Cat Inn.
The Santa Barbara County Courthouse is notoriously known as one of the country's most beautiful public buildings. This Spanish-Colonial style building was built in 1929 and still operates as a functioning courthouse today. Standout features of the building include its four-faced clock tower, red tile roof, elegant arches, and gorgeous sunken gardens. The inside of the Santa Barbara County Courthouse is just as breathtaking as its outside. You can even take a guided tour through the courthouse to learn about its architecture and stories from its history.
2. Visit the Santa Barbara Historical Museum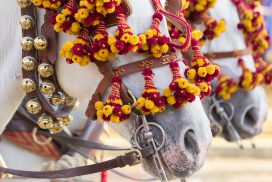 Only a 5-minute drive from Cheshire Cat Inn.
Visit the Santa Barbara Historical Museum and find out how this area became known as the American Riviera. Compelling exhibitions include lessons on the glamorous film era, legendary Fiesta Festival, and pioneering aviators who made world history. If you're a history buff that's interesting in diving even further into the city's history, visit the Gledhill Library. Open to the public, this library contains an array of information on the history of Santa Barbara County and the American West.
3. Santa Barbara Downtown Farmer's Market
Only a 5-minute drive from Cheshire Cat Inn.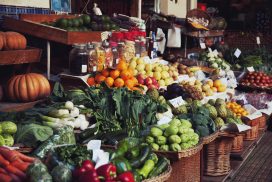 The Downtown Farmer's Market is the largest and most attended market in the area. It's held each Tuesday and Saturday on the corner of Santa Barbara Street and Cota Street. Take a look at all of the local vendors and admire the organic fruits, vegetables, farm-raised meats, artisan cheeses, baked goods, and tropical flowers and plants. You might even be able to snag some free samples!
4. Stroll Through Alameda Park
Only a 8-minute drive from Cheshire Cat Inn.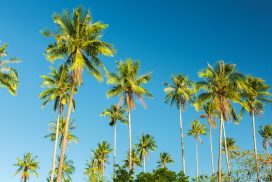 Alameda Park is one of the city's oldest and most historic parks. This two-block park features a bandstand, picnic sites, and Kid's World. Kid's World is a fantastic playground with a castle, swings, and slides. The park is also home to an array of unique, rare trees. Be sure to pick up The Alameda Plazas Self-Guided Tree Tour to dive into the history and story of these trees.
5. Peruse Through the Santa Barbara Carriage and Western Arts Museum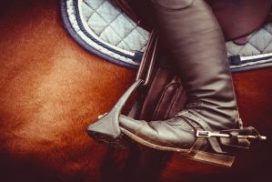 Only a 8-minute drive from Cheshire Cat Inn.
The Santa Barbara Carriage and Western Arts Museum is located in Pershing Park by the waterfront in Santa Barbara. A standout feature of the museum is The Saddle Collection, which consists of over 50 saddles that once belonged to famous people. For example, Cisco Kid, Will Rogers, Cark Gable, Jimmy Stewarts, and more! This Santa Barbara museum also has a Stagecoach and Carraige Collection made up of over 40 horse-drawn buggies that date back to 1850. Most of these carriages traveled along the famous Slippery Rock route.
6. Walk the Streets of the Funk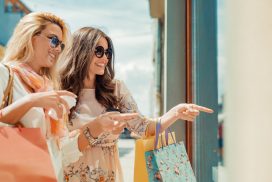 Only a 9-minute drive from Cheshire Cat Inn.
The Funk Zone is an eclectic district in Santa Barbara that is full of life and activities. Stroll the streets and explore the cafes, galleries, and contemporary shops. Funk Zone is the ultimate location for window shopping!
7. Check Out the Santa Barbara Arts and Crafts Show
Only a 9-minute drive from Cheshire Cat Inn.
The Santa Barbara Arts and Craft Show is a piece of living history in Santa Barbara and dates back to 1965. It highlights the creative talents of local artists throughout the area. When you visit the art show, you can gaze at one-of-a-kind drawings, paintings, sculptures, and photographs. This recurring event takes place on Cabrillo Boulevard every Sunday year-round. Special pop-up shows also occur on Saturdays of major holiday weekends.
8. Hit the Beach
Only 9- to 11-minute drives from Cheshire Cat Inn.
Throughout Santa Barbara, there are miles of pristine beaches to explore. If you want to surf, swim, or enjoy the sun, you won't be disappointed. Some of the best beaches in Santa Barbara include Arroyo Burro County Park, Leadbetter Beach, East Beach, and Shoreline Park.
Arroyo Burro County Park is known for its surrounding cliffs, sandy beaches, and endless opportunities for outdoor fun in the sun. This dog-friendly beach is also widely-praised by dog owners. The Watershed Resource Center is one of the park's coolest attractions. The building is made entirely out of recycled materials and offers programs that highlight the importance of protecting our watersheds, creeks, and ocean. (Insider tip: Parking at Arroyo can be difficult on weekends. Be sure to get there early or visit during the week to beat the crowds.)
Leadbetter Beach is one of the most popular beaches in Santa Barbara. It's a known favorite of thrillseeking kitesurfers and windsurfers.
East Beach offers the perfect setting for a range of outdoor recreational activities, such as rollerblading, volleyball, and swimming. The beach features food vendors and picnic areas as well.
The long, narrow strip of land that faces the Pacific Ocean, known as Shoreline Park, is a popular area for scoping out marine life. Here, you can often Gray whales, dolphins, and seals. You can also find a Japanese garden and playground in Shoreline Park.
9. Visit Stearn's Wharf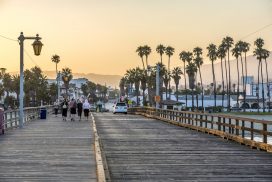 Only a 12-minute drive from Cheshire Cat Inn.
Stearn's Wharf is hands-down Santa Barbara's most-visited attraction. The Stearn's Wharf Pier is a historical landmark that has been around since 1872. Today, this area is a booming destination for shopping, dining, outdoor recreation, and sightseeing. Since there are so many unbelievable views of the Pacific Ocean and Santa Ynez Mountains that you can enjoy for free, there's no need to break the bank when visiting Stearn's Wharf. You can even catch a glimpse of a whale or dolphin!
10. Embark on a Hike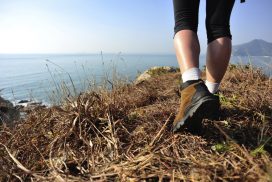 Only 13- to 24-minute drives from Cheshire Cat Inn.
Exploring the great outdoors is easily one of the best free things to do in Santa Barbara. The American Riviera is home to roaring waterfalls, towering cliffs, and winding trails that are waiting for exploration. During your trip to Santa Barbara, don't forget to pack your hiking boots so you can head out on some amazing hikes. Some of our favorite hikes include 7 Falls Trail, Inspiration Point, and San Ysidro Trail.
When you embark on 7 Falls Trail, scale some rocks and wade through the stream, and several serene waterfalls greet you.
To reach Inspiration Point, you'll hike Jesusita Trail. When you arrive at the summit, you'll enjoy spectacular views of the Channel Islands.
Trespass Trail is a scenic trek that will lead you to Gaviota Peak. This trail features stunning views of rolling mountains and crashing ocean waves.
Cheshire Cat Inn Is the Perfect Place to Stay
The Cheshire Cat Inn is a charming, Alice in Wonderland-inspired bed and breakfast that resides in the heart of Santa Barbara.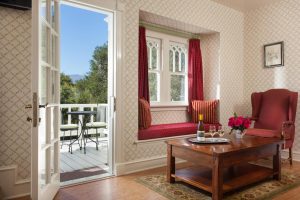 Our convenient location keeps close to all of the free things to do in Santa Barbara listed above. From our complimentary breakfast and happy hours to our pristine guestrooms, Cheshire Cat Inn has everything you need and want. You'll feel welcomed and relaxed during your Santa Barbara getaway.
One of our standout accommodations is our Caterpillar Balcony Room. This split-level room features stunning window seats, a luxurious queen bed, and a spacious sitting area. You can breathe in the fresh air and admire the views of our English gardens from your private balcony. It's time to start planning your escape to Santa Barbara. Browse our guest rooms and check availability today. We can't wait to have you!
Our Blog