Give the Gift of Travel With a Cheshire Cat Gift Certificate!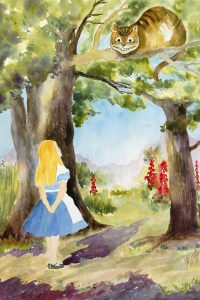 Everyone could use a little break every now and then—what better gift could you give someone than a relaxing stay in a luxurious inn? They'll have the trip of a lifetime in Santa Barbara, and you can help make it happen with a gift certificate to the Cheshire Cat Inn.
Gift certificates can be made out to whatever amount you wish, and you can send it to yourself or directly to the recipient! Gift certificates may be purchased in two ways, either by calling the Inn at (805) 569-1610 or creating your own gift certificate online.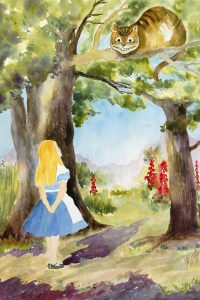 About the Cheshire Cat Inn
The Cheshire Cat Inn is an elegant Victorian bed and breakfast in downtown Santa Barbara, California. The theme of the Cheshire Cat is a blend between the classic "Alice's Adventures in Wonderland" by Lewis Carroll and the innkeeper's native home in Cheshire, England. Our beautiful inn is just four blocks away from all the fantastic shops, restaurants, and entertainment that Santa Barbara offers. While we enjoy close proximity to downtown, our inn is nestled on a tranquil street which ensures that your stay will be a relaxing one.
About Our Accommodations
Our accommodations include a wide selection of guest rooms in the Main House, Eberle House, Coach House, and four charming cottages. Our luxurious accommodations provide a pristine, elegant escape with a touch of whimsy. Many of our rooms feature original fireplaces, sitting areas, and balconies that provide views of the garden or mountains.
We look forward to welcoming you to our inn!
Other Specials