Your Guide to the Best Last-Minute Getaways from Los Angeles
With a population of nearly three million people, Los Angeles, California, is the second-largest city in the United States. While living in L.A. is exhilarating and full of opportunity, the hustle and bustle can sometimes take its toll. It's essential to take a break from all the chaos and escape to beautiful, serene Santa Barbara. Often referred to as the American Riviera, Santa Barbara is perfect for last-minute getaways from Los Angeles. We'll tell you why.
Where Can I Go Close to Los Angeles?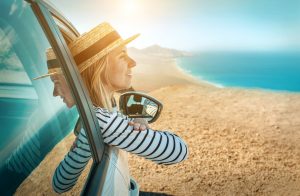 With so many places to visit in California, you may be wondering why you should choose Santa Barbara. To start, it's a leisurely road trip from L.A. up the West Coast and is only a 2.5-hour drive. All you have to do is head from Los Angeles to Santa Barbara via Highway 1, also known as the Pacific Coast Highway. This scenic, iconic highway will take you through Santa Monica and past the Getty Villa, which makes for a fascinating stop along the way. You can explore the villa and gaze at ancient Greek and Roman art in a setting that recreates a first-century Roman villa. After that, continue up the coast and pay a visit to the one and only Malibu Pier. At this landmark you can enjoy views of the Pacific Ocean, shopping at eclectic shops, and dining at the delectable Malibu Farm Restaurant and Bar. Continue onward as Highway 1 combines with Highway 101 and you'll reach Santa Barbara in no time.
What to Do on Your Last-Minute Getaway From Los Angeles
Santa Barbara also offers plenty to do and see. From thrilling outdoor adventures to indoor fun, there's truly something for everyone. Head downtown and explore the legendary Funk Zone and State Street and peruse unique boutiques, tasting rooms, fine dining restaurants, and art galleries. Or, enjoy the sun and the sand and hit one of the various picturesque Southern California beaches nearby. You can even relax in the comfort of our inn on your private balcony or patio and enjoy the views of the Santa Ynez mountains and red-tile roofs. No matter how you choose to spend your time, we guarantee a trip to Santa Barbara will leave you feeling refreshed and restored.
Santa Barbara Getaways for Families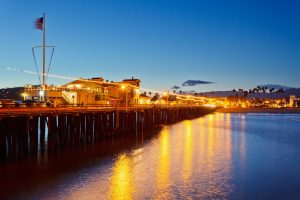 Traveling with children? You're in luck! The American Riviera is the perfect place to make memories and enjoy some family fun. In the summertime, visit Stearns Wharf, where the kids can fish, whale watch, and eat some yummy homemade ice cream. Or, take the family to Shoreline Park and discover tide pools filled with sea creatures. If you can't decide what you want to do, we recommend a Santa Barbara Trolley Tour. Just one fare takes you to several special spots like East Beach, the Santa Barbara Zoo, the Old Santa Barbara Mission, and more.
Santa Barbara Getaways for Couples
There's nothing better than spending time with the person you love. And when it comes to romantic getaways, Santa Barbara takes the cake! Fresh ocean breezes, candlelit dinners, and glorious sunsets are par for the course here. Start your day with a couples massage at a local spa followed by an afternoon of wine tasting. When it's time for dinner, head to one of the best Santa Barbara restaurants, and enjoy a fantastic meal and some eye-gazing. You and your loved one will feel closer than ever in no time.
Book Your Stay at the One and Only Cheshire Cat Inn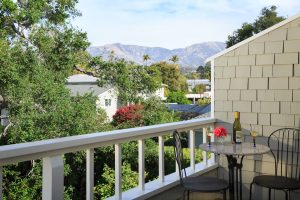 Whether you desire a family vacation or romantic escape, our bed and breakfast is the best choice for lodging during your last-minute getaway from Los Angeles. Cheshire Cat Inn keeps your close to the area's best attractions, and our gorgeous rooms and cottages provide all of the comfort and amenities you need for a relaxing vacation. We even offer a delicious complimentary European breakfast each morning. So what are you waiting for? Check our availability and book your stay today! We can't wait to hear about what you discover in Santa Barbara.
Our Blog