How to Experience the Excitement of Santa Barbara Kayaking
Santa Barbara, CA, is home to many breathtaking beaches and bays. If you're looking for the best way to explore them firsthand, try embarking on a kayaking adventure. Keep reading to learn about the best places and companies that offer Santa Barbara kayaking.
Where to Enjoy Santa Barbara Kayaking
Since Santa Barbara is located on the coast of California, it's surrounded by a plethora of breathtaking water views. Some of our favorite places to go kayaking in our town include:
Stearn's Wharf
Stearns Wharf is Santa Barbara's most visited attraction and boats dramatic views of the Santa Barbara Harbor. It's a beloved location for shopping, dining, and outdoor recreation. When you kayak through Stearn's Wharf, you'll see gorgeous views of the Santa Barbara sunset, and maybe even some sea lions! If you need to rent kayak equipment, Paddle Sports Center offers both rentals and tours for half and full days.
Channel Islands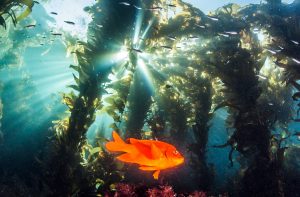 Did you know that there is a mesmerizing set of islands off the coast of Santa Barbara? These islands make up the Channel Islands National Park. Channel Islands National Park encompasses five remarkable islands and their ocean environment, preserving and protecting a wealth of natural resources. Isolation of the islands over the years has created a home for unique animals, and plants found nowhere else on Earth.
To visit these fascinating islands, you'll have to take a ferry over to Santa Cruz Island. Santa Barbara Adventure Company offers fantastic tours exploring the islands. You'll have the opportunity to see pristine waters, kelp forests, beautiful coastlines, and more!
Santa Barbara Beaches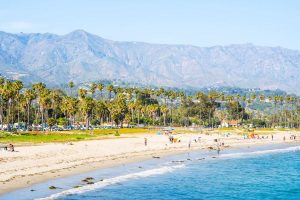 If you want to surf, swim, sunbathe, paddleboard, or kayak during your Santa Barbara vacation, there's an impressive list of beautiful beaches that you can visit. Some of our favorite beaches to visit are Leadbetter Beach, East Beach, Arroyo Burro Beach, Shoreline Park, Butterfly Beach, and West Beach.
If you need to rent outdoor recreation gear, Cal Coast Adventures is conveniently located at West Beach. They offer single and double kayak rentals and tours, as well as an array of other services, including surf lessons, bike tours, and SUP rentals. Plus, they'll even deliver rental equipment to you!
Unwind at Cheshire Cat Inn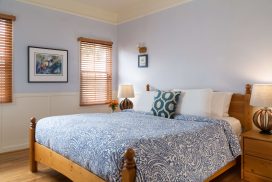 After a fun-filled day of Santa Barbara kayaking, you'll need somewhere comfortable and serene to rest your head and rejuvenate. Let us host you at Cheshire Cat Inn. We offer an array of guest rooms and suites to accommodate all of your needs. Our bed and breakfast also features private cottages.
Our Prestbury Cottage is inspired by our owner's favorite Cheshire village in England. This cottage is adorned with hardwood floors, a spacious living room with a fireplace, a fully-equipped kitchen, and a charming dining nook. Prestbury Cottage also has a large bathroom with a tub/shower combination and a romantic private deck. You'll fall in love with this cottage as you sit on the deck while drinking a glass of wine and recalling the memories of your amazing day spent exploring the American Riviera. If you're ready to start planning your trip to Santa Barbara, check our availability and find the perfect place to stay for you.
Our Blog