Have a Roaring Good Time at the Santa Barbara Zoo
Zoos, when run properly, provide a place for the protection, study, and preservation of animals. They also serve to educate about animals while creating an opportunity for people to come into close contact with wildlife they may not have otherwise seen. The Santa Barbara Zoo is a great place to visit and learn about exotic species while supporting an operation that strives to care for its animals.
A Little Background on the Santa Barbara Zoo
The Santa Barbara Zoo is on the grounds of what used to be the Child Estate and opened to the public in 1963. Ever since, its mission has been to preserve, conserve, and enhance the natural world through education, research, and recreation. The zoo maintains this through many education and conservation programs, from zoo camp to participation in Species Survival Plan (SSP). There are also unique monthly events, so be sure to check the calendar before you go!
The Santa Barbara Zoo is known as one of the world's most beautiful zoos, as it occupies 30 acres of botanic gardens that overlook the Pacific Ocean, the Andree Clark Bird Refuge, and the Santa Ynez Mountains. The botanic gardens include formal gardens and lawns and are bursting with native plants and trees, cacti, ornamentals, and exotic species.
What Will I See at the Santa Barbara Zoo?
You'll discover more than 500 animals living in open, naturalistic habitats at the Santa Barbara Zoo. Several species of mammals, birds, and reptiles reside here—an impressive diversity for a zoo that spans 30 acres. Stroll through the zoo to see spotted leopards, wrinkled elephants, a tawny lion, bright pink flamingos, sleek penguins, towering giraffes, and more!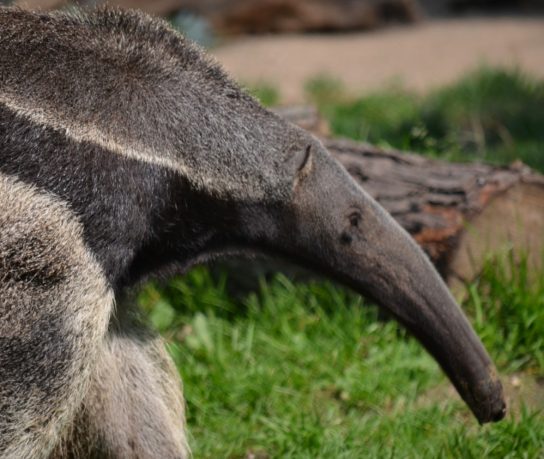 If you would like to interact with the animals, try feeding a Masai giraffe right from your hand! You can also learn about what goes on behind the scenes through a tour or by watching the food preparation for the animals through the window of the Animal Kitchen.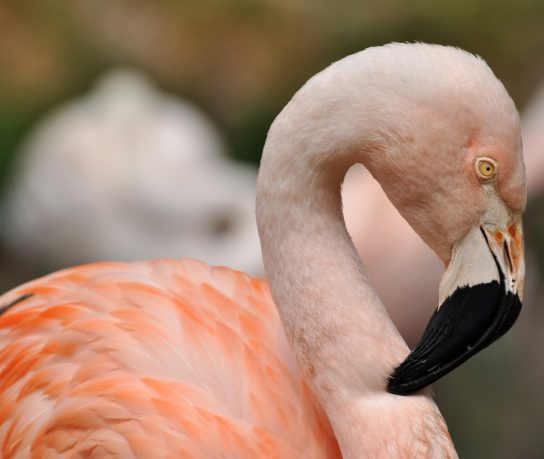 The Santa Barbara Zoo is a great way to spend a few hours for kids and adults alike. After you spend some time meandering through the animal habitats, there are cafes where you can grab lunch, or grassy picnic areas if you bring your own. Be sure to ride the zoo train while you are here, which takes you around the zoo and to vantage points you won't otherwise reach.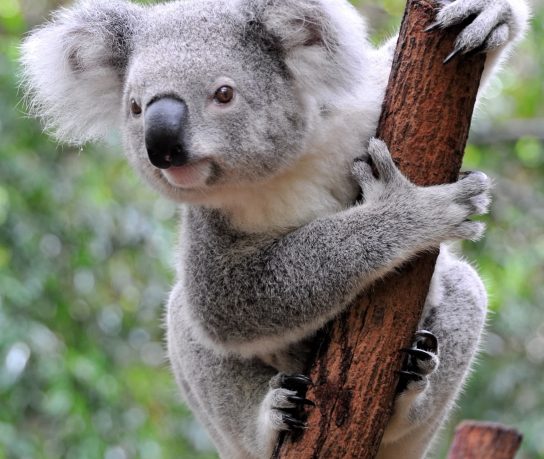 To purchase tickets for the Santa Barbara Zoo, information on hours of operation, directions, and more general information visit the zoo's website. Take a look at the map of the Santa Barbara Zoo so you can plan your trip before you visit!
Return to a Wonderland
Just a short drive away from the Santa Barbara Zoo, the Cheshire Cat Inn enjoys its own marvels and delights, and when you stay here, you can enjoy them too. Stroll through the lovely gardens as you take in the vibrant colors and fragrant fresh air. Sip quality wine and enjoy local flavors in the evening at our social hour, complete with hors-d'oeuvres. When you're ready to retire for the day, return to comfortable, elegant quarters, perfect for recharging.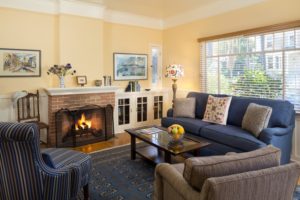 Our Woodford Cottage is a beautiful family-friendly cottage that exudes English charm. Hardwood floors, a living room with a cozy fireplace, and a private patio invite you to relax. A fully-equipped kitchen provides a place for you to cook a meal if you find that you want to stay in for the evening. You don't have to worry about breakfast, though; every morning, we provide a delicious European-style breakfast for our guests to ensure that you will have plenty of energy for the day ahead!
All our rooms have personality, so be sure to browse all our accommodations before you book your stay in Santa Barbara!
Our Blog