Here Are 4 Ways to Learn All About Montecito
Among the sprawling, glitzy luxury estates and lush tropical beauty of Montecito, you'll find plenty of things to do. Whether you bask in the natural beauty of the California Coast or visit the exquisite restaurants and shops, you're sure to have a pleasant time. Do you want to learn all about Montecito? Take a look below for a glimpse into this glittering town tucked away between the mountains and ocean.
A Taste of Montecito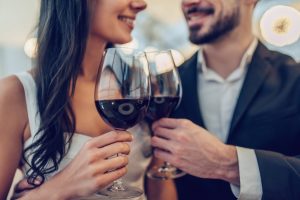 Romantic, intimate al fresco restaurants with stunning terraces and views of the ocean slowly rolling in and out. Charming bakeries serving exquisite fare. Local establishments serving high-quality International cuisine. Cozy eateries. While a modest-sized community, you're sure to find a restaurant in Montecito that will satisfy whatever craving you have.
Explore Montecito's Natural Beauty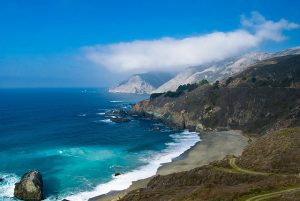 The Santa Ynez Mountains provide a dramatic backdrop to the opportunities for outdoor recreation in Montecito, and the sparkling Pacific Ocean contrasts the lush greenery with its deep blues and foaming waves. Bike paths that meander past flowers and butterflies with constant dreamy views of the ocean, exotic gardens, and beautiful coastline are among the treasures that await you.
Discover History at Casa del Herrero
Casa del Herrero is a famous landmark in Montecito. It is one of the finest examples of Spanish Colonial Revival architecture in America and is on the National Register of Historic Places as a National Historic Landmark. 90-minute tours are available, during which docents lead guests through the courtyard, the home's interior, the beautiful gardens, and the Steedman workshop. If you are visiting with friends, group tours can be arranged as well.
Go on a Scenic Drive
The famed U.S. Highway 101 threads its way along the Western Coast, and a section of it passes through Santa Barbara and Montecito as it continues on down the coast. Hop in your car and cruise down the curves of U.S. 101. Roll down the windows, and let the ocean breeze run through your hair. As you drive through Montecito, you'll be treated to sights of gorgeous Tudor mansions, breathtaking Spanish haciendas, and elegant Italian villas, as well as spectacular views of the ocean.
Nearby in Santa Barbara
While Montecito offers its fair share of things to do, it leans toward being a more residential town. It's a fantastic place to go for a quiet, romantic retreat, but if you're looking for a vacation packed with fun things to do, consider staying in Santa Barbara. It's right next to Montecito, so you'll still get to explore, and the city offers a bustling, unique kind of energy that you don't want to pass up on.
In downtown Santa Barbara, you'll never run out of things to do. You can take a food tour to discover the thriving food scene that offers diverse options. You can explore the history that permeates the town by visiting the various museums and beautiful historic landmarks and admiring the architecture. State Street and the Funk Zone offer tons of shops, restaurants, galleries, and more.
There is a wealth of outdoor recreation close by, whether you choose to go on one of many nearby hikes or visit natural landmarks like the Moreton Bay Fig Tree. Head to Stearn's Wharf and see if you can catch sight of a whale or attend a colorful event.
Where to Stay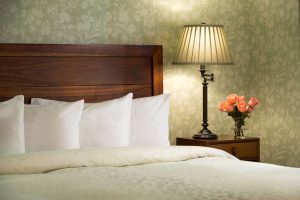 The Cheshire Cat Inn offers elegant lodgings just blocks away from the heart of downtown Santa Barbara. You'll fall in love with our picturesque Victorian inn from the moment you see it. Lovely oak trees, fountains and flower gardens welcome you to your gorgeous, peaceful lodgings.
We have 18 luxurious guest rooms, suites, and cottages to choose from, many with Jacuzzi tubs, flickering fireplaces, and private balconies. Each presents a tasteful blend of English charm and a touch of whimsy, courtesy of the various inspirations that influenced our inn's unique decor.
Stay with the Cheshire Cat Inn, and you'll be centrally located to everything that Santa Barbara has to offer while still enjoying serene surroundings. Be sure to take a look at all of our accommodations, and book your stay today!
Our Blog